In March 2019, the new Illustratie57 committee started the organisation of the fifth edition of the Illustratie57 exhibition. We decided to turn it into an illustration festival this year, with an exhibition, a pop up shop, lectures and masterclasses from illustrators from Groningen, other places in the Netherlands, and even Berlin.
During the organisation of this event, I was part of the curation team, side events, and organisation of the seminars and masterclasses.

The illustratie57 committee of 2019!
Pictures of the exhibition by Cerian Mason
Timetable, a folded booklet by Renée Ensing and Merel Wendt
Screenprinting our overalls!

Side event: pop up shop at Academy Minerva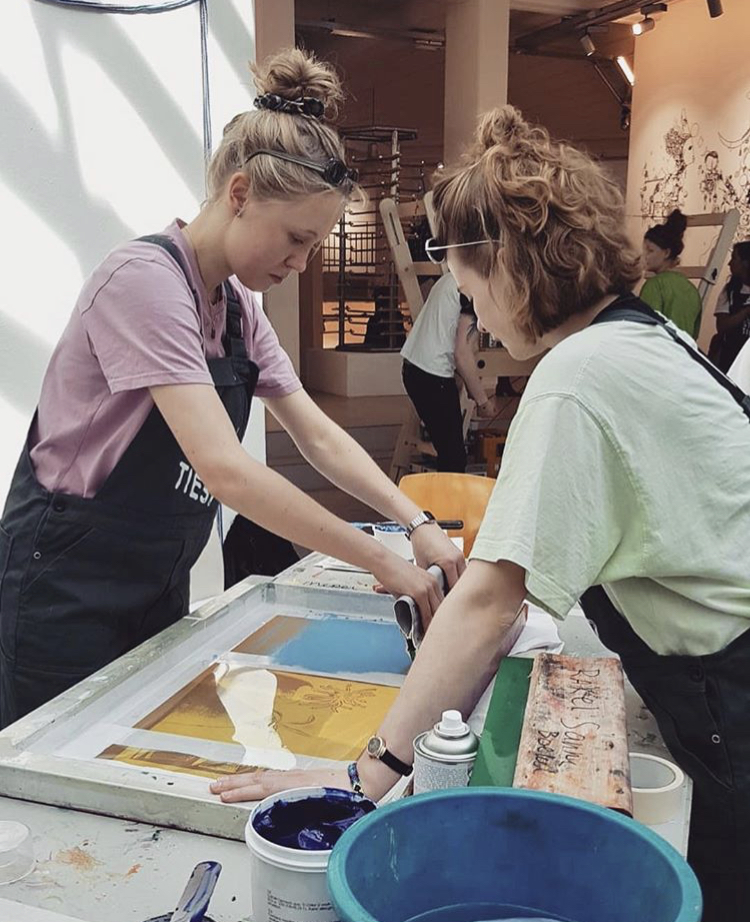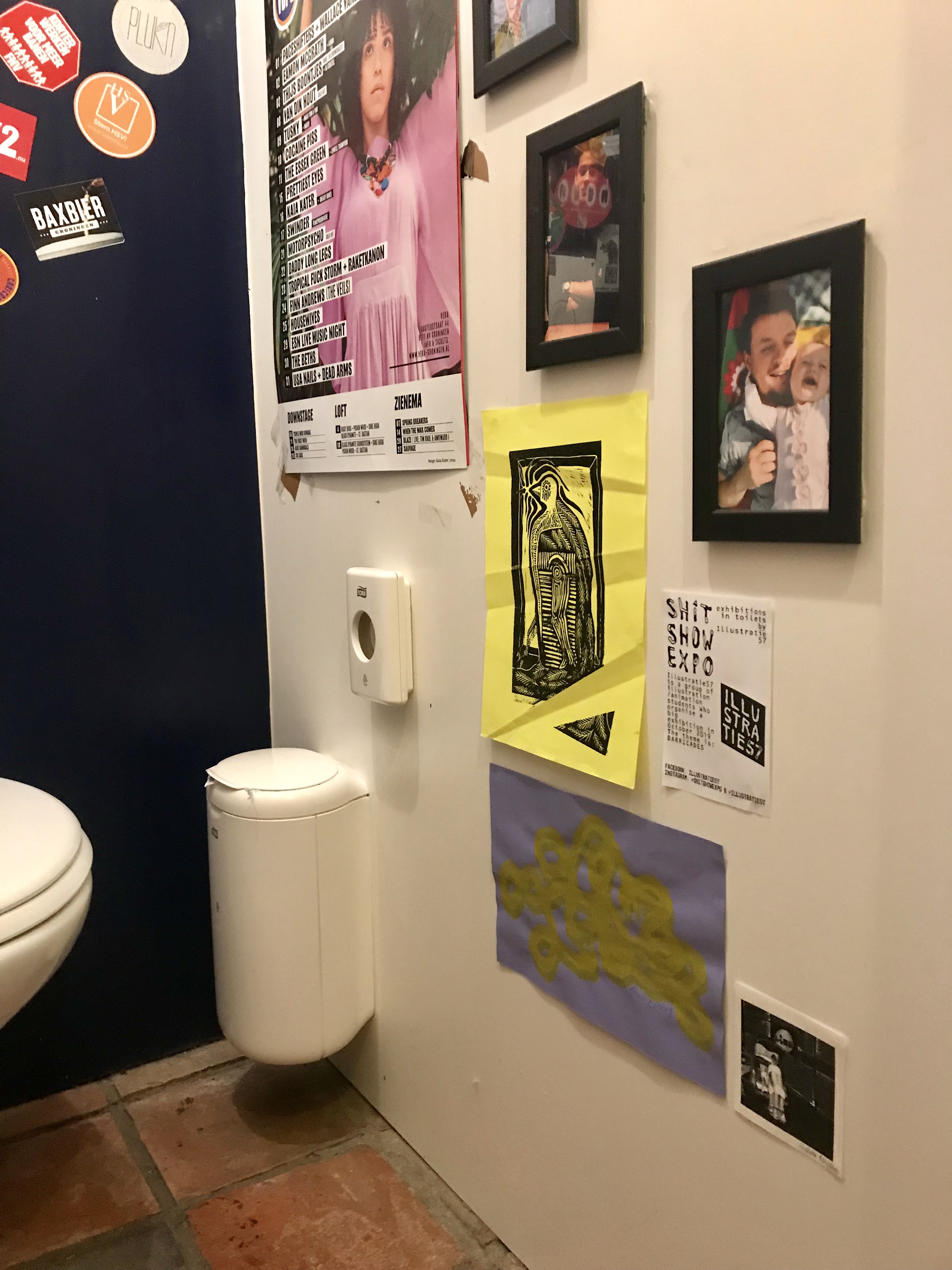 Side event: "Shit Show Expo" small exhibitions in toilets all over Groningen and other cities